Back Pain Relief in Wake Forest
Get back pain relief in Wake Forest with help from our chiropractors. Here at Porter & Rabinowitz Chiropractic, we treat all types of back pain using natural methods. Feel better without the use of prescription medication, which poses hazardous side effects.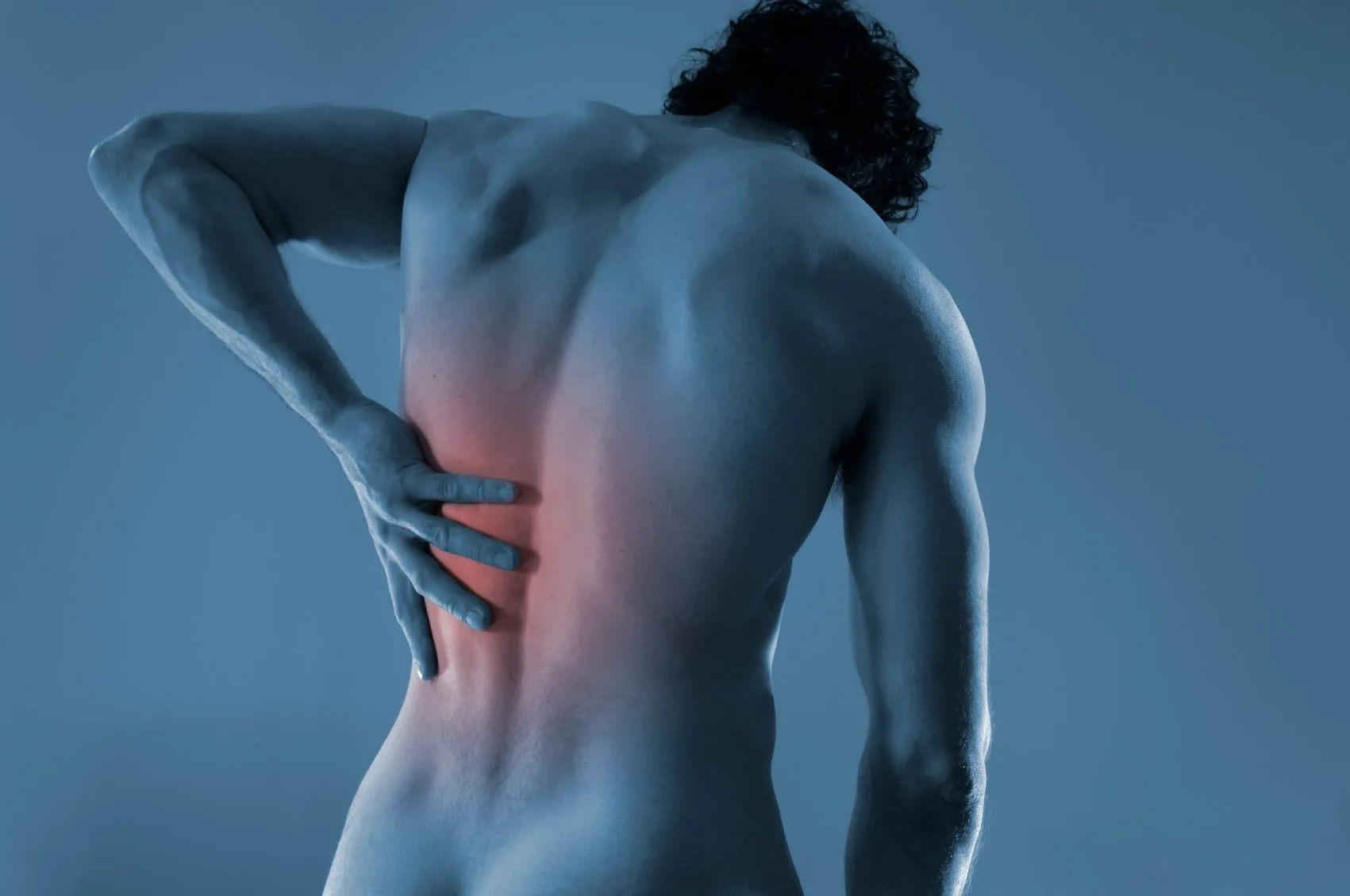 Understanding Back Pain Types
Back pain can be classified according to its location: Upper, middle, or lower back.
Upper back pain is common. Trauma, poor posture, slouching, or even overdoing it working in your backyard can contribute to achy shoulders and upper back muscles.
Mid back pain is associated with trauma, poor form, and bad ergonomics that pull the spine out of alignment.
With lower back pain, there is often a nerve trauma associated with the symptoms. Osteoarthritis and sciatica may contribute to lower back pain.
All forms of back pain can be chronic or acute. You may feel muscle spasms, pins and needles, or a long-term dull ache.
What Causes Back Pain in Wake Forest?
Back pain has many possible causes. If you have poor posture, or lack an ergonomic workstation, your spine may be pushed out of alignment, causing pain. If you play sports, you may strain a muscle, fall and hurt yourself, or develop a repetitive stress injury that causes back pain. Other patients experience back pain as part of an underlying health condition, from a bulging disc to sciatica. For others experiencing back pain, a sports, work, or auto accident could cause trauma to the ligaments, joints, spine, or tissue.
It's the job of our Wake Forest chiropractor to examine you and find the cause of your back pain, so we can treat it. Thus, we start treatment of back pain in Wake Forest with a thorough evaluation. Whether you have lower back pain, mid back pain or upper back pain, we'll define the cause and formulate a treatment plan that's as unique as you.
Treating Back Pain with Chiropractic Care
Chiropractic care relieves back pain by realigning the spine through manual and instrument-aided adjustments. Our Wake Forest chiropractor offers postural screenings that show areas of misalignment, which we then correct. Hands-on chiropractic adjustments bring your spine back into alignment by readjusting the vertebrae. As your vertebrae fall into place, your spine returns to its normal alignment and pressure decreases. While it takes several appointments to restore your alignment, painful symptoms begin decreasing right away.
To treat herniated or bulging discs, we rely on a special traction table and the Flexion distraction technique. This creates a vacuum that sucks the bulging disc and spinal fluids from their lapsed position back into proper alignment, restoring spinal integrity.
To support relief of upper back pain and lower back pain, our chiropractor in Wake Forest will suggest positive lifestyle habits and nutrition supplements.
Request an appointment with our chiropractor in Wake Forest and get over your back pain today. Reserve your appointment on our website or call us at 919-556-0282