Spinal Decompression in Wake Forest
Here at Porter & Rabinowitz Chiropractic, we offer several treatments for lower back pain, including spinal decompression. Learn how spinal decompression alleviates back pain naturally and find out if this treatment can benefit you.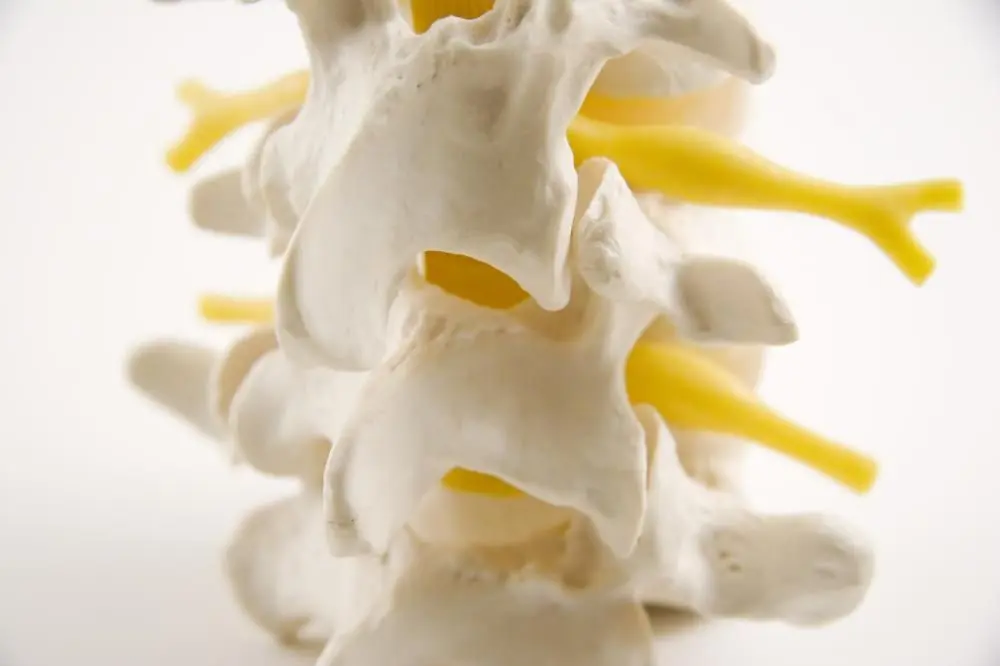 What Conditions Does Spinal Decompression Treat?
Spinal decompression is an effective way to treat many back conditions. We frequently use it for a slipped, herniated, or bulging disc. In these conditions, the material inside the disc slips out of place, causing pain.
Sciatica pain, in which the sciatic nerve is compressed, also responds to spinal decompression. General nerve pain (neuropathy) also responds to decompression.
Osteoarthritis is a common cause of lower back pain. An age-related condition, this causes inflammation, stiffness, and pain. Spinal decompression manages osteoarthritis pain by gently stretching the spine to relieve stiffness.
Degenerative conditions, which include spinal stenosis and degenerative discs, respond to spinal decompression. Decompression brings fresh fluid, oxygen, and water into the spine to nourish the spine.
What to Expect With Spinal Decompression in Wake Forest
Spinal decompression is an FDA-certified mechanical traction therapy to treat lower back pain. If you've never been to a Wake Forest chiropractor before, you might be wondering what to expect with spinal decompression.
After a thorough examination to define your symptoms and locate the source of your pain, we will come up with a care plan that combines chiropractic techniques such as spinal decompression with lifestyle advice and nutrition tips. Our holistic care plan not only addresses your symptoms but educates you on helpful tips to avoid back pain.
In a spinal decompression treatment, you'll lie on an adjustable table. The decompression method we use is flexion distraction, which is computer-aided. We program the computer to move your body through a range of both relaxation and distraction positions. The computer allows us to target precisely the vertebrae or disc that needs help.
Consider the example of a herniated disc, in which spinal fluid is protruding from your disc. Conventionally, this would be corrected with back surgery. However, back surgery is not only expensive, it comes with a long recovery and it can be very painful. Spinal decompression treatments use vacuum pressure to fix herniated discs. Our Wake Forest chiropractor creates a vacuum force using the flexion distraction method, and the pressure of the vacuum sucks the spinal fluid back to where it should be. As a result, your herniated disc heals and you do not need to undergo surgery. It takes a series of treatments to fix back problems with spinal decompression, but many patients begin to feel relief after the initial appointment.
Are you ready to have your first chiropractic appointment with our chiropractor in Wake Forest? With our help, you'll live a pain-free life without having to resort to something as expensive and invasive as back surgery. Reserve your appointment online or give us a call at 919-556-0282 to begin treating your back pain naturally.
---
Spinal Decompression FAQs and Answers from Wake Forest Chiropractors
If you have sciatica, a pinched nerve or a herniated disc, you may be a good candidate for non-surgical spinal decompression. Below are a few of the most frequently asked questions our chiropractors in Wake Forest receive about spinal decompression treatment.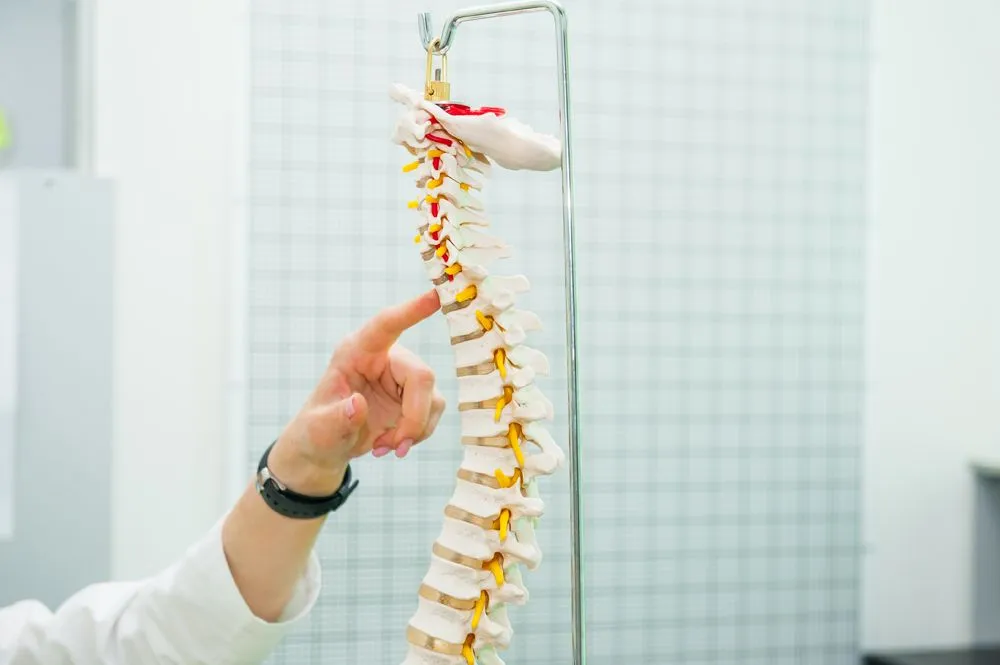 What is Non-Surgical Spinal Decompression?
Non-surgical spinal decompression involves increasing the spaces between your vertebrae in order to help heal herniated discs and un-pinch the nerves. It works by creating a negative pressure on the spine, which gently stretches the back. This treatment is typically performed on a spinal decompression table.
What Conditions and Injuries are Treated with Spinal Decompression?
A variety of back injuries and spinal conditions can be treated with spinal decompression, including herniated and bulging discs, pinched nerves, disc degeneration, osteoarthritis, sciatica and spinal stenosis. If you have one of these conditions or a similar condition, our chiropractor in Wake Forest can examine your back to determine if non-surgical decompression therapy would be right for you.
How Does Your Chiropractor Perform Spinal Decompression?
Our chiropractor performs spinal decompression on a computer-aided, adjustable decompression table. Our chiropractor will help you onto the decompression table and attach a belt around your waist, which is connected to a pulley system. Then, your treatment parameters are entered into the computer. Once activated, the program will apply pressure and adjust the table in accordance with your personalized treatment. All you have to do is lay on the table and relax.
What are the Benefits of Spinal Decompression?
Non-surgical spinal decompression does not involve cutting into your back or using spinal injections to mask the pain. In fact, most people who have been told they need surgery for their back injuries choose chiropractic spinal decompression first, which can reduce or eliminate the need for surgery. Individuals who undergo decompression therapy notice a reduction in their symptoms and a reduced need to take OTC and prescription pain medications.
How Many Treatments will it Take Before I Feel Better?
You should notice a reduction in your back pain while you are on the decompression table and after your treatment. Most individuals need several treatments a week for multiple weeks before they notice that their symptoms have improved. Our chiropractor can give you a treatment plan after your first appointment so that you know what to expect.
Schedule an Appointment for Spinal Decompression with our Wake Forest Chiropractor
You can schedule an appointment for spinal decompression from our Wake Forest chiropractor by calling us at 919-556-0282. We would be happy to schedule a consultation time that is convenient for you.