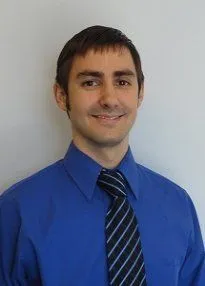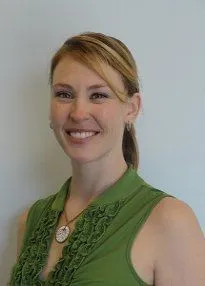 Dr. Adam S. Rabinowitz, D.C.--- Dr. Kelly E. Porter, D.C.
Dr. Kelly Porter and Dr. Adam Rabinowitz are colleagues and spouses at Porter & Rabinowitz Chiropractic in Wake Forest, NC and proudly serve quality care to the communities of Wake Forest, Wakefield, Rolesville, North Raleigh, Youngsville, and Franklinton County. "Dr. Kelly" and "Dr. Adam" are proud to practice chiropractic and continue on the path that both their fathers and Dr. Adam's two older brothers began over 45 years ago and still practice today.
Both doctors are certified by the National Board of Chiropractic Examiners and are also Board Certified in Physiotherapy. They hold active North Carolina Chiropractic Licenses and are members of both the American Chiropractic Association and the North Carolina Chiropractic Association. Please see bottom of page to see more specific certifications.
Both doctors being second generation chiropractors, Dr. Kelly and Dr. Adam feel they are lucky to have grown up living the healthy "chiropractic way of life". They embrace the concept that health comes from within and believe that healthy people have physical energy, emotional balance, and are able to engage in fulfilling hobbies and life pursuits without limits. When Dr. Kelly and Dr. Adam met in chiropractic school, they enjoyed a mutual understanding of following the path toward becoming a chiropractic physician that was natural to them from their upbringing with chiropractic fathers. They love what they do and therefore encourage patients to participate in regular Chiropractic care, as well as incorporate proper nutrition, rest, exercise, and a positive healthy attitude in their daily lives.
Dr. Porter and Dr. Rabinowitz enjoy treating patients with work and other related injuries, because they recognize the importance of patients' need to be productive and safe in their place of employment, which enables them to provide and care for their families. They place clinical emphasis upon discovering the root cause of spinal and other health related disorders, with a focus upon detecting, correcting, and preventing other factors that allow such causes to initialize. The doctors listen to their patients and help them to understand how their body systems work, and how to help reduce pain, improve range of motion, improve diet, better posture, normalize the nervous system, boost the immune system, and enhance their health and overall well-being. They believe that "productive people are happy people" and are committed to helping patients achieve wellness and greater health through Chiropractic care.
Extracurriculars and Certifications:
Applied Kinesiology 100 Hour Course - 2004-2005
Activator Basic and Advanced- 2005
S.O.T. Basic - 2005
Thompson - 2005
N.E.T. Basic Course - 2006
Extremity Adjusting for Athletes - 2006
MLS Adjusting Seminar with Arno Burnier - 2006
Motion Palpation Adjusting (Lumbar and Thoracic Spine) - 2006
Omni Therapeutic Technique - 2007
Carrick Institute of Neurology (Modules 1-5) - 2007
Quintessential Applications (Advanced AK Technique) - 2007-2008
Personal Injury/Whiplash and Soft Tissue - 2008
Chiropractic Biophysics - 2009
Kennedy Spinal Decompression - 2010